Animation
---
Every day in happiness, Monday to Saturday until 5 Septemberin collaboration with Telodirò Beach!
Check out our "typical" day of pure fun for kids of all ages,
service also guaranteed by the Italy Family Hotel consortium of which we are a proud part!
From 10.00 am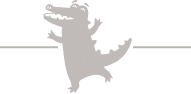 in the company of Seraphim
Muscle awakening on the beach
---
As soon as you wake up, recharge your batteries with our invigorating muscle revival on the beach. The soft gymnastics programme proposed will start your day with an extra dose of good cheer.
---
10.00 a.m.
Muscle awakening
Fun on the beach
---
While mom and dad relax in the sun, our little guests will be divided into groups according to age:
Children from 3 to 6 years old: baby-club and workshops
Children from 7 to 12 years old: mini-club with sports tournaments and group games
Assisted lunch at the hotel with the animators
---
If you want to treat yourself to an extra bath, we have also thought about the delicate moment of meals. All children can continue to have fun in the hotel, lunch with the complicity and entertainment of our animators.
Workshops and mini-clubs
---
The fun continues at the Continental! After a tasty lunch to recharge your batteries, all children are invited to participate in interesting labs and to the merry mini-club with face painting and endless drawings.
Serafino's snack
---
After a lot of laughs and games with friends, you need a break. What could be better than a snack? Guaranteeing the quality and freshness of the raw materials, the afternoon delicacies will be eaten in company of our cute mascot Serafino.

---
3:15 p.m.
Snack
Beach games and fun
---
Immediately after the snack, back to the beach with the numerous activities on offer depending on the age of the little guests:
Children from 3 to 6 years old: baby-club e labs
Children from 7 to 12 years old: mini-club with sports tournaments e group games
Let's dance on the beach
---
Between cartoon songs, evergreen dance songs and group dances, fun on the beach is assured. If you don't know the steps, don't worry, Serafino is ready to teach you all of them!

---
18:00
Let's dance
Theme evenings and baby dance
---
The dances continue after dinner also in hotelto go to sleep with a smile on my face. E three times a week it is forbidden to miss our evenings dedicated to childrensuch as the Luna Park, the baby musician, the treasure hunt! One of these evenings will be organized on the beachfor maximum fun on the sand, even after sunset!
---
8.45 pm
Party
Serafino and all the staff are waiting for you!